Written by Paula
Tuesday, 20 April 2010 00:08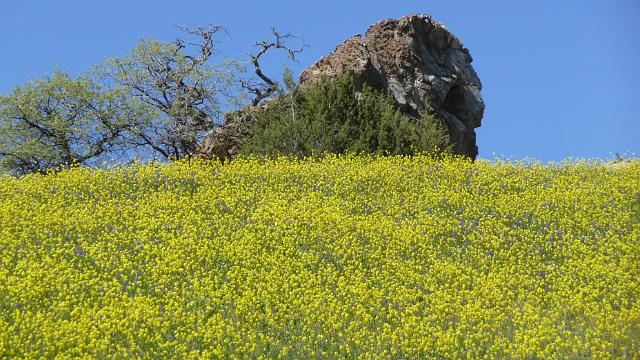 Gazing on a brilliant field of yellow that brings the mind to a vibrant calm. Brilliant blues that mock the sky. Greens and oranges that pop out from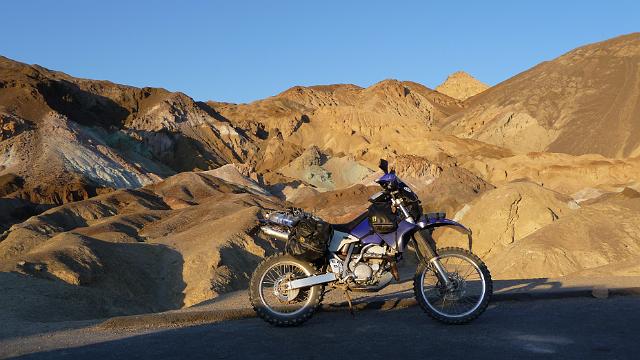 the air. These are the sights that can be found in the flowers from the sea to the desert of southern California and what my mind's eye was in search of for my fourth trip to Death Valley. My past three trips were fast and furious rides down to , through and back from Death Valley with little more than one day to spend in the park. This time there would be time. Time to find the near and far life force of the Valley. Time to discover the greening and wild colors that winter rains bring to this below sea level desolate place. Time to uncover the topology and geology of warm springs, dry lake beds and the many minerals and metals of this wilderness. My plan formed during my previous trip to Death Valley. I was riding a street bike during that trip and knew that I was missing all the sites, sounds and adventure of the desert back country. I had to return. This time with my trusty adventure proven dual sport bike, my...
Last Updated on Tuesday, 27 April 2010 23:11
Read more...
The Spring Olympics (with Dan)

Written by Paula

Thursday, 30 July 2009 01:05
My son came out to visit me during the spring and needed to connect with the woods after a winter in New York City so we loaded up the van with food and bev then headed to the Olympic Peninsula for a two day loop.  We thought about taking the bikes but winter had just released its grip and we didn't know what kind of weather we would face.  As it turned out we had fabulous 70F and sunny weather for the weekend!
Last Updated on Monday, 24 August 2009 17:37

Written by Paula

Saturday, 03 May 2008 22:45
When I tell someone that I'm going to Death Valley the immediate response is 'Why would you go there!'. After all, any place with a name like DV, well, if you haven't been there, it...
Last Updated on Monday, 07 September 2009 19:47
Read more...

Written by Paula

Monday, 01 September 2008 19:44
Last summer I rode to Alaska with a group of like minded riders.  We were all on dirt worthy bikes.   My choice was the DRZ 400.  Thumper you say?  Are you crazy.  4,600 miles later, I can say, 'yes you can adventurize a thumper!  Here are some pics .  Ride report to follow when I finally can put a few days together!....
Last Updated on Monday, 24 August 2009 18:32

Written by Paula

Friday, 04 April 2008 21:12

A breif history of my two wheel type adventures.

Archive site


I've been known to spend some time on two wheels.  Here is a quick motorcycle bio for my two wheeler friends.

Last Updated on Tuesday, 25 August 2009 05:11
Read more...
<<

Start

<

Prev

1

2 3 4 5 Next > End >>


Page 1 of 5